荣盛石化携众多橡塑产品与您相约CHINAPLAS 2023!
荣盛石化股份有限公司(简称:荣盛石化)携多个浙石化®橡塑产品亮相CHINAPLAS 2023,产品包括:PC、PP、EVA、LDPE、LLDPE、HDPE、ABS、SAN、SSBR等,主要可应用于日用品、家装与建材、包装材料、卫材与医用、交通出行等领域。
荣盛石化成立于1995年,总部位于中国杭州,是浙江荣盛控股集团(2022年排名《财富》世界500强企业第180位)旗下的重要支柱企业,是中国私营石油化工龙头企业之一。
2022年,荣盛石化在ICIS发布的"世界化工企业100强排行榜"中名列第21位,在美国《化学周刊》发布的"全球化工公司十亿美元俱乐部排名"中名列第15位,在英国著名品牌价值评估与战略咨询公司Brand Finance发布的"全球化工最具价值品牌25强排行榜"中位列第8位。
荣盛石化的主要业务包括炼油、油品生产和零售、石油化工产品生产和销售。主要产品包括国Ⅵ汽柴油、航煤、对二甲苯、高端聚烯烃、聚碳酸酯、橡胶、丙烯腈-丁二烯-苯乙烯共聚物、精对苯二甲酸、乙二醇、聚酯纤维、聚酯瓶片、聚酯薄膜、硫磺等。目前公司还在积极布局高端石化和新型聚酯新材料。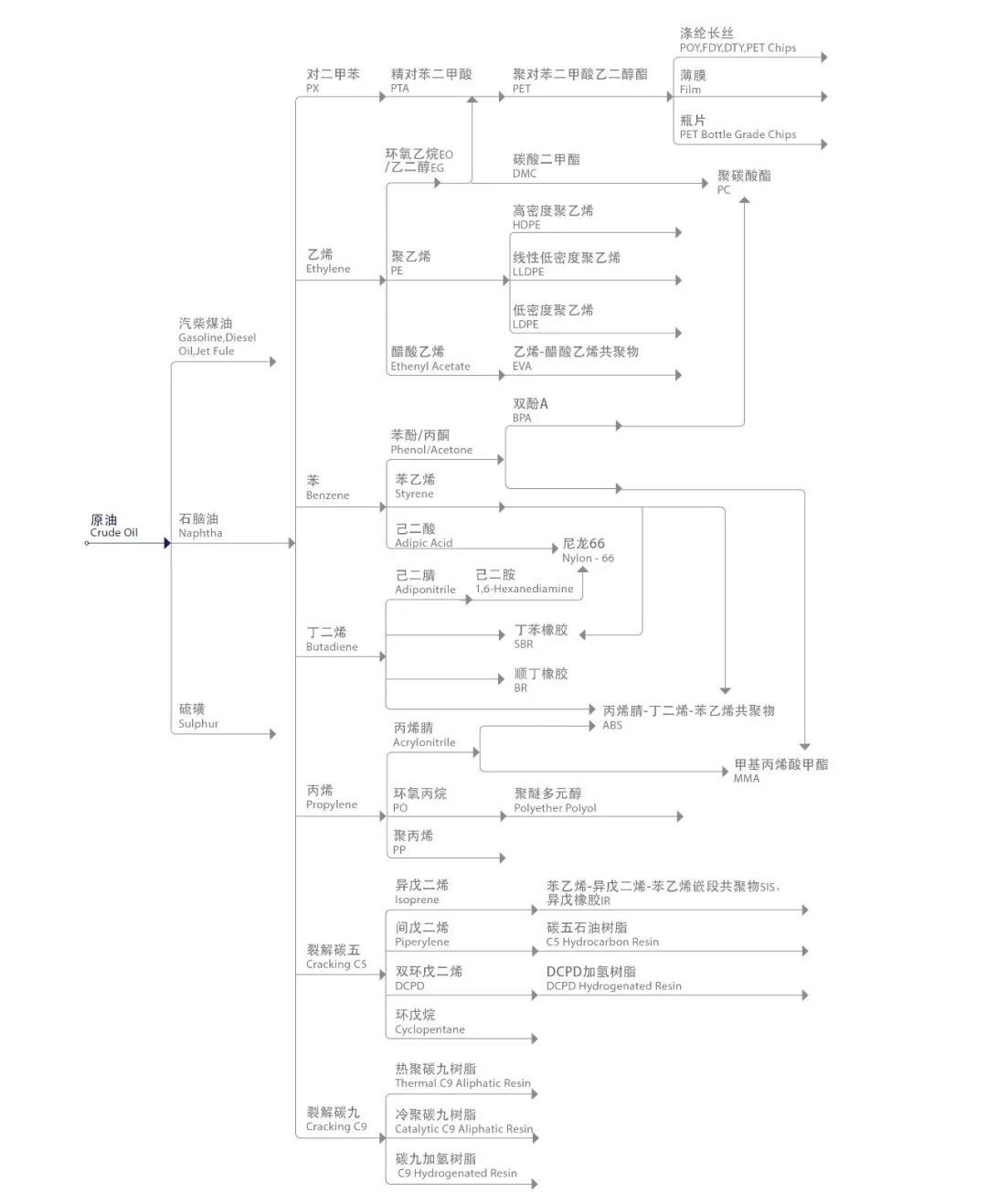 在石化领域,公司旗下浙江石油化工有限公司4000万吨/年炼化一体化项目包含4000万吨/年炼油、1180万吨/年芳烃、420万吨/年乙烯等,总投资超2000亿元人民币,是目前世界上投资最大的单体产业项目,也是中国迄今为止民营企业投资规模最大的项目。公司拥有原油进口"双权"(原油进口权、原油进口使用权),也是国内首家获得成品油出口配额的民营炼化企业。公司生产的航煤产品,已正式获得进入民用航空喷气燃料市场的准入资质。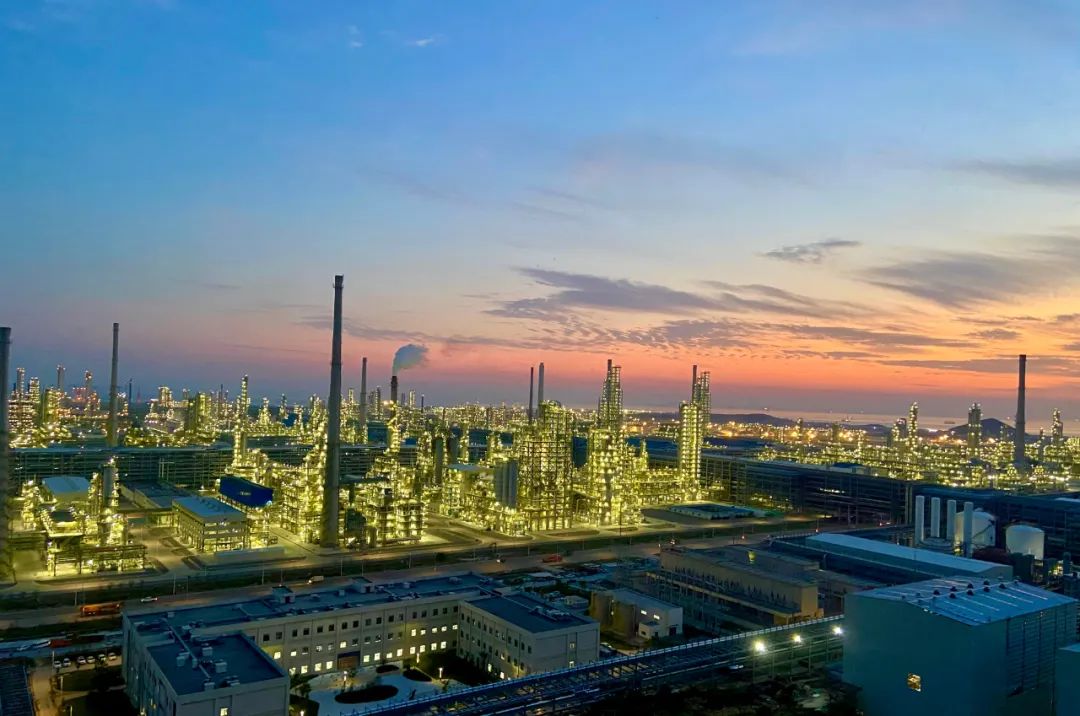 此外,荣盛石化旗下宁波中金石化有限公司于2015年建成200万吨/年的芳烃装置,单系列产能规模居全国前列。
荣盛石化还先后在宁波、大连和海南部署PTA产业,合计产能超2000万吨,是全球最大的PTA生产商之一。
在聚酯领域,荣盛石化已布局聚酯直接纺丝、聚酯瓶片、聚酯薄膜等配套产业,并积极打造智能化、数字化生产车间,在国内较早引进了应用于聚酯纤维生产全过程的高端工业自动化流水线装备,实现"机器换人"。公司坚持品质打造,核心产品通过了ISO9001、ISO14001、OHSAS18001、Oeko-Tex Standard 100和 "浙江制造"认证。
荣盛石化积极搭建各类研发平台,坚持"自主创新"与"开放合作"双轮驱动的科技研发模式,不断增强企业科研水平。目前荣盛已构建起一定规模的自主知识产权体系,有效推动了企业的创新发展。
Rongsheng Petrochemical Co., Ltd. (hereinafter referred to as Rongsheng Petrochemical) will bring multiple Zhejiang Petroleum & Chemical® rubber and plastic products to CHINAPLAS 2023. The products include PC, PP, EVA, LDPE, LLDPE, HDPE, ABS, SAN, SSBR, etc., mainly used in daily necessities, home decoration and building materials, packaging materials, sanitary materials and medical products, transportation and other fields.
About Rongsheng Petrochemical
Rongsheng Petrochemical was founded in 1995, headquartered in Hangzhou China. Rongsheng Petrochemical, an important pillar enterprise of Zhejiang Rongsheng Holding Group (ranking 180
th
of Fortune Global 500 in 2022) has been one of the leading private petrochemical companies in China.
In 2022, Rongsheng Petrochemical ranked 21st in the "Top 100 World Chemical Enterprises List" released by ICIS, 15th in the "Billion Dollar Club List of Global Chemical Companies" released by the American Chemical Weekly, and 8th in the "Top 25 Global Chemical Most Valuable Brands List" released by the famous British brand value evaluation and strategic consulting company Brand Finance.
The main business of the company is oil refining, oil production and retail, and production and sales of petrochemical products. The main products include national VI gasoline and diesel, aviation kerosene, paraxylene, high-end polyolefin, PC, rubber, ABS, PTA, EG, polyester fiber, polyester chips, sulfur, etc. In addition, the company is also actively deploying high-end petrochemical and new polyester materials.
In the petrochemical field, the 40 million tons/year refining and chemical integration project of Zhejiang Petroleum & Chemical Co., Ltd. under the Rongsheng Petrochemical includes 40 million tons/year oil refining, 11.8 million tons/year aromatics, 4.2 million tons/year ethylene, with a total investment of more than 200 billion yuan, which is the largest single industrial project in the world and the largest investment scale of private enterprises in China so far. The company has the "dual rights" of crude oil import (crude oil import right and crude oil import use right), and is also the first private refining enterprise in China obtaining the export quota of refined oil. The aviation coal products produced by the company have officially obtained the qualification to enter the civil aviation jet fuel market.
In addition, Ningbo Zhongjin Petrochemical Co., Ltd., a subsidiary of the company, completed an aromatics unit of 2 million tons/year in 2015, and the scale of single-series production capacity ranks among the top in the country.
Rongsheng Petrochemical has successively deployed PTA industry in Ningbo, Dalian and Hainan, with a total capacity of more than 20 million tons, becoming one of the largest PTA producers in the world.
In the polyester field, Rongsheng has set up direct polyester spinning, polyester chips, polyester films and other supporting industries, and actively implements intelligent and digital workshops, which is the earlier high-tech automatic assembly line system for the chemical fiber industry to realize "Machine Replacement". Since established, the company devotes itself to quality management, and its core products have passed the certifications of ISO9001, ISO14001, OHSAS18001, Oeko-Tex Standard 100 and "Zhejiang Made" .
Rongsheng has actively built various research and development platforms, and persists in the R&D mode of both "Self-dependent Innovation" and "Opening up and Cooperation", continuously strengthening R&D level. Currently, Rongsheng has set up a large scale independent intellectual property system, effectively promoting the company's innovative development.